crashesandhassles: the lead singer of You Blew It! looks like a super nice guy :,v)
Frameworks Black Bear Sessions
propertyofzack: Frameworks recently filmed a live performance of "Old Chokes" for a Black Bear session. Check out the performance below after the jump. Related Stories:  Caravels Announce Tour With Octaves, Frameworks, Old Gray  Read More
ihateeveryoneintheworld asked: u r so bad
collinwaldron: Every lyric on Grow Up, Dude hits home. The shortest, best, and most flattering review. This is all I've ever wanted to hear.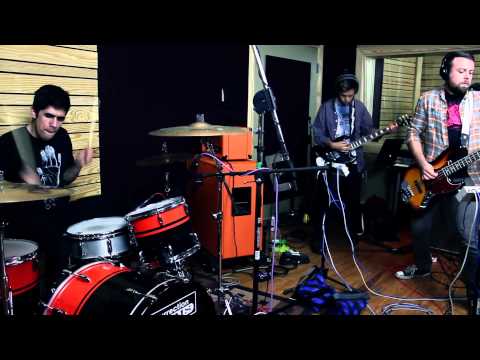 ontheroofwithmolly: The Fifties - You Blew It! ...
And that's when I knew you were dead: So I bought... →
i-felt-just-like-brian-jones: So I bought a shit load of music today and I'm gonna share it with you guys. Cuz I'm nice. Empire! Empire! (I Was A Lonely Estate)- What It Takes To Move Forward: http://www.mediafire.com/?9hmtsmguzvsjie8 The Front Bottoms- Self-titled: http://www.mediafire.com/?bdccxbduc26ztv1 You… WE SEE YOU NATHAN. WE KNOW WHAT YOU'RE DOING. Nah whatever idgaf
Fake Problems + You Blew It! = a split you can...
topshelfrecords: Pre-orders for Fake Problems & You Blew It!'s split are now up! You can also stream a new song from the record over at Property of Zack.
A 16-Point Manifesto on Why You Should Stop Being... →
Real Life: I think I'm in love with Ira Glass. 
Reasons Why Publix Is The Best Grocery Store To... →
Backed. 
Watch
museummouth: eTanner Jones of You Blew It fame interviewed me. He commented on my demeanor 2 bad idgaf. <3karl
The End is Nigh: Top 10 Records (and 5 EPs) of...
bridgesworthburning: Due to the fact that we all will no longer be on Earth tomorrow, I figured that I'd do my annual write-up pertaining to my favorite releases. 2012 has been an interesting year for records with lots of great stuff coming out. Alas, here are my favorite musical releases of the year. Enjoy it for the next three hours. Read More Anyone who puts Life & Limb on their EOTY...
a miserable failure from a fortunate son.: Ten... →
sixpartssummer: AND MY FAVORITE OF MY FAVORITE ALBUMS OF 2012 You Blew It! - Grow Up, Dude This album isn't groundbreaking or whatever. But it's perfect. Every damn tune is just so catchy, so poppy at the perfect amount. I am constantly listening to this album and I honestly don't think I can get tired of this album. The whole instrumentation is just so damn pleasing to my ears. The...
Watch
no-bridge-back: I did a thing. The Fifties- You Blew It!
Soundsupp.ly's Drop 6 is up and is STACKED! 10... →
topshelfrecords: It includes You Blew It!'s "Grow Up, Dude" in case you've been sleeping on picking that up! Get it here. What Kevin said!
Forever wondering why I can't be John K. Samson.
50% off sale! →
topshelfrecords: OK, so I was having some problems with the discount code, but it's fixed now! All 2012 releases (see below) are 50% off on our bandcamp with the code destroyall3energyballs. The Saddest Landscape - After the Lights Suis La Lune - Riala You Blew It! - Grow Up, Dude Code Orange Kids / Full of Hell - Split Cut Teeth - Televandalism Pswingset - All Our False Starts Sirs -...
Topshelf Records: You Blew It! & Dikembe // East... →
topshelfrecords: You Blew It! & Dikembe are headed out on an East Coast tour together this winter — dates are below! Dec 27 - Jacksonville, FL @ Burro Bar Dec 28 - Savannah, GA @ Taco abajo Dec 29 - Virginia Beach, VA @ Thats how I beat Shaq Dec 30 - Alexandria, VA @ Little Man's Garage Dec 31 -… One thing you learn about people on Tumblr is that they're all mad at your...